Two days before the Boston Marathon I drafted a letter to you announcing that registration had opened, to be sent today. It was consistent with the general tenor of my emails, light and funny, or at least an attempt at such.
I've now placed that letter in the finish line puke bucket. It no longer rings funny to my ears after Boston.
I've seen more than a few messages, as you have also, that the best thing to do for those who've been killed or injured is to first honor them in a manner you deem fit, and then continue running and living lives as appropriate to those that live in a free society.
None of  us knows what brews within the psychotic mind(s) of those that kill and maim innocents. But I do make the assumption that such people would probably be most happy if we cowered in fear.
I was never good at cowering. In 2001 I was one of 25,000 runners that ran New York while the fires of the World Trade Center were still burning. And the streets of the city that year were as crowded with spectators as I've ever seen — remarkable given the daily warnings of new harms to come. It was a dramatic rebuke to fear. Despite having bulls eyes on our shirts, runners and spectators alike, we felt it was the right thing to do and the right message to send to the world.
Paine to Pain is a chance to let your inner child run wild in the woods; it's a celebration of life, as most such events are. Starting at the Thomas Paine Cottage, it's also a celebration of the Revolution that brought us freedom 237 years ago. Embrace this race and others, both large and small, local and national, for multitudes of reasons.
We hope you will join us on October 6th, as we expect another record-breaking crowd. Registration is now open, and you can sign up here, with appropriate discounts for those that register early.
If you are a member of NewRo Runners, you can use the discount code that we sent you earlier today. Veterans and active military, please type in "VET". Some things in life, I'm pleased to say, still work well on the honor system.
In addition to raising money for the trails, we are also pleased to associate ourselves this year withThe Hole in the Wall Gang Camp, created by Paul Newman, so that children coping with serious illnesses could have a special hideout where they could simply be kids. In the words of one young camper, "I love it here. Sometimes you think being so sick gives you limits, but the Camp helps you try anything."
Runners receive complimentary entry when they raise $250 or more for the Camp. To learn more about how you can Run Inspired with Team Hole in the Wall, contact info [at] teamholeinthewall [dot] org.
Finally, this race is not possible without sponsors. Our Gold level sponsors thus far are:
Eric Turkewitz
Race Director, Paine to Pain Trail Half Marathon
Race Director, NewRo Runners
Registration for the 6th annual running of the Paine to Pain Trail Half Marathon opens at 8 AM on Earth Day, Monday April 22!
The race starts with a gun shot at 9 AM on Sunday October 6th, at the Thomas Paine Cottage at the corner of North Ave. and Broadview Ave. in New Rochelle. Registration will be available with our new timing company and registrar, NYCRUNS.com.
Funds are being raised for trail maintenance and improvements. Last year we raised over $15,000 for this purpose, inclusive of net proceeds from the race and voluntary (tax-deductible) donations.
In 2008, 50 local runners showed up on short notice to dedicate our new trail system. In a very short time we've become one of the most popular trail races in the nation as we expect 900-1,000 athletes this year. Why? Because it's a great racetrack, that's why.
Early registration is $50, which now includes the online registration fee. After June 1st it goes to $55. Want to wait until September 1st? Then the fee is $60. Want to wait until you can check the weather forecast because you're not as tough as you pretend to be? Then you pay the top rate (if space is still available) of $65.
But don't worry, it all goes to a good cause. And your humble organizers still do this on a 100% volunteer basis.
There is a $10 discount for paid NewRo Runners members and for active military or veterans (thank you for your service), good before September 1st.
New this year: Teams! If you want to run with a team, see our team page. And remember that, when choosing team names and shirts, there will be kids in the area, if you catch our drift. You should have a PG explanation ready to go.
Westchester County and the local municipalities maintain the beautiful Colonial Greenway trail that hosts Paine to Pain, but due to shortages of both cash and manpower, we are helping out. You can donate on NYCRUNS.com when you register or on our donation page. Donations are tax-deductible and will go into a dedicated trail maintenance account. Yes, we know this is redundant of the third paragraph, but we're trying to make a point.
To see what improvements have taken place in the past, and what we hope to do in the future, please see: Trail Improvements, Past and Future on the Paine to Pain website. If you prefer to donate by check, please make it payable to NewRo Runners and mail it to: 
Matt Lewis, c/o Colonial Greenway Trail Donations, 70 Center Av, Morristown, NJ 07960
Age group awards will be based on chip timing. Overall 1-2-3 will be based on first across the finish line.
Of course, a race this size doesn't run itself. With the potential for over 900 runners this year (and more waves than last year), we need 200+ volunteers. If you (or a friend, spouse, kid, sibling, neighbor or other fun-loving sort) are interested in helping out, please email Greg Stern.
If you or your company would like to be a race sponsor, please let me know as soon as you can.
Think dirt.
Sponsors: This race would not be possible without our sponsors.
Gold:
Fairway Market (Pelham Manor)
Westchester Road Runner (White Plains)
Robeks (New Rochelle)
Vita Coco
Sound Shore Medical Center
The Turkewitz Law Firm (NYC)
Breaking The Tape Productions (Mamaroneck)
In cooperation with:
Westchester County Parks
City of New Rochelle
Town of Mamaroneck
Village of Scarsdale
Eric Turkewitz
Race Director
Paine to Pain Trail Half Marathon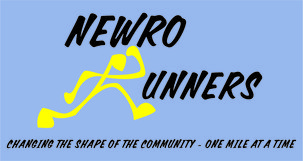 In 2013 we introduce a team event, allowing groups of friends to compete against others.
If you run for a team, you are not also eligible for overall or age group awards. Sorry front-running speedsters, no double dipping on prizes.
We will have six divisions:
Mens – open and masters (all are over 40)
Womens – open and masters
Co-ed open and masters
We will take the fastest four finishers for each team and add their times up; lowest time wins. For co-ed teams we will take the fastest two men and the fastest two women.  You can have a maximum of six people on the team.
Awards will go to the winner of each division.
If you want to run with a team, please designate which one at sign-up and make sure you get the spelling exactly right so that the computer matches you up with your team!
You can not sign up for a team after online registration closes.
Finally, given that there will be children at the finish, each team name/shirt should have at least a plausible PG explanation.
These are the course records, and some data on how fast this event has grown:
| | | | |
| --- | --- | --- | --- |
| Year | Started | Finished | Course Conditions |
| 2008 | 50 | 50 | cool, cloudy, mud (prior rain) |
| 2009 | 192 | 191 | cool, cloudy, mud (prior rain) |
| 2010 | 304 (sold out) | 300 | Cloudy, 50s, some mud |
| 2011 | 480 | 475 | 50s, blue skies, copious mud |
| 2012 | 704 | 694 | 50s, overcast at start, dry |
Electronic timing started in 2011, so that both gun/net time are reflected thereafter.
Yearly awards are based on net time except for overall 1-2-3
Course Record (year)
M/F
Age
City, State/Country
Net Time
Gun Time
Pace
Matt Walsh (2011)
M
26
Wantagh, NY
1:21:35
1:21:35
6:14
Deanna Culbreath (2012)
F
32
New York, NY
1:31:39
1:31:42
6:57
29 and Under
Matt Walsh (2011)
M
26
Wantagh, NY
1:21:35
1:21:35
6:14
Caroline Mullen (2012)
F
27
New York, NY
1:33:52
1:33:54
7:07
30-39
Gerry Sullivan (2010)
M
35
White Plains, NY
1:23:44
6:23
Deanna Culbreath (2012)
F
32
Haverstraw, NY
1:31:39
1:31:42
6:57
40-49
Peter Mullen (2012)
M
43
Riverside, CT
1:28:19
1:28:19
6:42
Carol Guzinski (2010)
F
43
Garnerville, NY
1:40:23
7:40
50-59
Jim Sonneborn (2010)
M
50
Morristown, NJ
1:31:13
6:57
Deirdre Hopkins (2012)
F
50
Greenwich, CT
1:54:18
1:54:22
8:40
60+
Pete Preston (2012)
M
60
Greenwich, CT
1:47:34
1:47:39
8:10
Kathy Christoph (2012)
F
61
Englewood, NJ
2:11:14
2:11:19
9:57
In 2013 we expect 900-1,000 runners. We will not start all of you at the same time, since we want you to be able to race the trail, not just run it.  Putting together an old fashioned foot race through the woods that works is more important to us than the cool t-shirts, medals, kid races and tasty food we also like to provide.
Chip timing will allow us to start runners in multiple waves — we used two waves in 2011, four in 2012 and will use five or six this year —  to alleviate trail crowding. Too many mid-pack runners hitting the same parts of the trail at the same time would spoil much of the fun.
Your time in other races will assist us in the seeding and is one of the factors in your wave assignment. It's in your best interest to be accurate to avoid much faster runners squeezing past you on a twisty, rocky trail.
But it isn't just your time that is important, because placing all of the 9-minute milers into one group won't solve the crowding issue. Our mission is to break up the mid-pack  bulge.
Early sign-up is another factor in wave placement.
For this race, we are aiming for each wave to have 150-200 runners. Since you will start with a 1/2 mile uphill on Broadview Avenue, and won't hit the trail to mile 0.75, this will effectively string folks out so long as we don't overload a wave with too many identically paced runners.
So the real speedsters will start in the first wave, since the overall 1-2-3 awards are based on crossing the finish line first (age group awards are by chip-timing). And the most casual of our runners will be in the final wave. But the bulk of the runners will be distributed between the middle waves.
Our overlapping wave algorithm will place a 9:00 min/m pace runner, for instance, in any one of four possible waves (this is only meant as an example) that we will send off every four minutes.
Wave 1:  6:15 – 8:30  (9:00 a.m.)
Wave 2: 7:30-9:00  (9:04 a.m.)
Wave 3: 8:00 – 9:30  (9:08 a.m.)
Wave 4: 8:30 – 10:00 (9:12 a.m.)
Wave 5: 9:00 – 10:30  (9:16 a.m.)
Wave 6: 10:00 – 12:00  (9:20 a.m.)
With this system we will have plenty of passing, but it will be gradual and we'll avoid having 7:30/min milers flying past 10:00/min milers.
The chips and timing, provided this year by NYC Runs, will be attached in the bibs themselves to alleviate concerns over catching a shoe-based  D-ring in a branch or a Championchip that gets mud-covered.
Wave jumping – You're not allowed to jump forward a wave, as this can lead to disqualification. (Since you are wearing a timing chip, this is easy for us to figure out). You can, however, go to a later wave if you want to run with a friend or if you screw up your timing for use of the porto-o-potties.
The ultimate objective is to give runners the same small race, small town feel that we've had in the past, but allow more people to do it. We had great reviews last year, and we damn well intend to get them again. Your medal won't mean jack if you didn't have fun.
Below are some important instructions to follow in order to ensure your chip "reads" and you get an accurate time.:
The timing "chip" is on your bib number.
The race bib must be clearly visible on the FRONT of the torso (Photographers on the course and at the finish line photographer are our  back-up)
The race bib is unaltered and unmodified (Do not fold or wrinkle or you risk breaking the chip)
Race bib is pinned in all four corners
Race bib is not covered (jackets, runner belts, water bottles, etc.)
This is is a single-use bib tag.  You do not need to turn it in after you finish.
We hope our runners have fun, get dirty, and finish exhausted and smiling.
With a record 704 starters (694 finishers) we blew away last year's field of 480 by a wide margin, amid perfect running conditions (despite the rain dance I did the night before hoping for a repeat of the 2011 mud fest). You can find the wrap up and Race Director's Prize here.
Of note, this race has rapidly grown almost exclusively by word of mouth from just 50 runners four years ago. We have yet to run an ad in any magazine, or even been reviewed by any running related journal.  As with last year, we will again put up a page of race reviews as we find them, on Facebook, blogs, Twitter, Active, or email (hint, hint). (First reviews now coming in…)
Our thanks to an extraordinary crew of volunteers, about 200 of them, that pitched in together to help put on a community event that has quickly become one of the biggest trail races in the United States.
Previously:
In the aftermath of the NYC Marathon's cancelation due to massive devastation from Hurricane Sandy in 2012, it's important for us to contemplate  canceling or postponing Paine to Pain due to storms or unforeseen events.
A storm far smaller than Sandy can take down so many trees over 13 miles of trails that this is a circumstance we must consider. We don't want to jerryrig a cancelation policy in the heat of the problem.
It's not sufficient after a significant storm to simply say, "Let's just run, it's a trail race!" And that's because many hundreds of runners going off-course to circumvent downed trees will inadvertently cut new trails and by-passes, which leads to erosion. This is especially acute on downhill slopes.
In addition, we would likely face a dramatic drop in race-day volunteers, unavailable police resources at crucial intersections, and the difficult (or impossible) logistics of getting aid stations in place.
Further, local municipalities could pull our permits for public safety reasons unrelated to weather, or we may face completely unforeseen events.
So here is our policy: There will be no refunds. If we have the opportunity to reschedule, we will, but there can't be any assurances that this would be possible, and if we do there's a good chance a great many will not be able to make it. If the event is canceled, we will try to make race shirts/swag available for pick-up for a limited time and then donate the bulk to charity.
Registered runners will, however, get guaranteed entry for the following year, which would be an issue if we deal with a potential sell-out of the race.
As to the sponsors, we will try to return any branded swag that was provided, or use it for future events. But the same no-refund policy has to be in place for cash donations.
Is the no-refund policy harsh? It sure sounds that way. But the reality is that most of the entry fees and sponsor cash are already spent long before race day on shirts, medals, graphic artists, and permits. We buy bibs, timing strips and hire a timing company. We create signs and fliers and awards for our top runners.
That which is left over is used for the trails. Will there be more left over if we cancel the race instead of putting it on? Yes, but not that much more, as 90% of the spending is already done. We run a very lean ship here, which is reflected in our low race fees and the fact that (as of 2012) 100% of our race committee is volunteer.
I hope that, as long as I'm race director, we're never faced with the prospects of postponing or canceling a race. We spend hundreds of hours each year (and write thousands of emails) setting this event up. It would be heart-breaking to see that effort wasted. I can't even imagine the difficult decision-making that went into canceling the NYC Marathon.
So, if we are forced to cancel, you should know what the policy is and what happens to the money. It goes to the trails.
With the race in the bag, our recap done, the reviews collected and final results posted, we have one thing left: Race pictures!
For the second year in a row we hired Sport-Memories as our official photography team. The team comes armed with hi-res digital cameras, as you would expect from any quality shop, and they pretty much make anything you want.  At our request we  have something new this year: A hi-res picture will be emailed to you with the purchase of any print order received by the end of October (just 12 days away from this publication).
And yes, a portion of the proceeds will go toward maintenance of the trails.
We had the photographers at the following places, hoping to catch as much of the drama (and facial expressions) as possible: The start line, mile 2-ish, mile 6-ish, the finish line, the pre and post-race gatherings and the awards.
Most photographs are indexed by bib numbers, but there are some exceptions, and these can be found in the "lost and found" category. This includes the unforeseen issue of some of our elites who had names on bibs instead of numbers. Oops. My bad; didn't think that through. There are also many whose bibs were obscured by hands or clothing.
The pictures you see below are samples of their work, though the resolution of what you will get will be very much higher. It's killin' us to crop these down to thumbnails.
Photos can be searched and ordered from here.
Well, October 14, 2012 turned into a glorious day for running, with overcast skies and temperatures in the '50s.  Despite some overnight rain that slicked up the catwalks again, the ground was hard and fast, much to the dismay of those who enjoyed the 2011 mud fest.
While most race reports lead with the person first across the line, invariably male, we lead today with the women's division. We lead that way because two women demolished the women's course record of  1:39:31. Deanna Culbreath – who took top honors last year in her age group with a 1:47:34 —  came screaming across the finish line with an incredible 1:31:39. Caroline Mullen, who would have won any of the four prior P2Ps, followed two minutes later with a 1:33:52.  Shannon Sawyer took third in 1:40:55. All three women are from New York City.
Men's winner Richard Marsico (1:23:26) of Mamaroneck covered himself in glory by taking top honors in the men's field. He'd finished seventh overall last year with a 1:28:50 in the mud.  He was followed out of the woods by P2P rookies Morgan Thompson of Long Island City (1:24:40), and Nicholas Pampena of Kings Park (1:26:51).
In addition to taking home our traditional, engraved metal tankards as awards, winners received hydration packs from Nathan, $50 gift certificates from Westchester Road Runner, an annual subscription to Trail Runner, and, as long as I'm the Race Director, our champions are comped in future Paine to Pain races. Age group 1-2-3  received engraved glass tankards, and many received hydration vests and handhelds from Nathan.
The day also saw its first ever slate of kid races, which took place while P2P was in progress. They were so much fun  we hope to expand on them in the future.
All finishers (and kids and spectators) then proceeded to devour the great food and drink supplied by Fairway (food), Robek's (fruit smoothies), Vita Coco (coconut water), PR*Bar (energy bars), Walgreens (water), and REI (energy gels and bars).
The day saw a record breaking crowd of 704 runners (692 finishers), with about about 200 volunteers providing planning, logistics and support. The huge showing this year has firmly established Paine to Pain as one of the largest trail races in the nation. When the race started just four years ago, 50 people showed up to run and help inaugurate the new trail system. That growth has come almost entirely by word of mouth as runners spread the word of the new trail system's existence. Reviews of this year's race are at this link.
Now comes the part you've all been waiting for: Who gets the Race Director's Prize? P2P vets know that this prize was created on a whim, the way any good prize should be, when Jillian Perrius turned a cartwheel down the home stretch in 2010 and was awarded a free ticket to 2011.
Last year that prize went to Kristin Iversen Koch, who flashed a big smile over bloody knees when I walked past her in the finish area. Killer. And this year?
One strong contender was Nina Steinberg, who ran her fifth consecutive P2P, an event for which she has already taken home four tankards (just missed this year) and volunteers on top of it all. That, my friends, is a tough act to follow.
Also in the running was John Mazzei, who attempted to run the race barefoot. Not barefoot style, mind you, but actually bare. He bailed out of that plan after a couple of miles on the Leatherstocking's rocky terrain and slipped on the Vibrams Five Fingers he had for back-up. Does he get a prize for this? Well, the race started at the Thomas Paine Cottage, and Paine wrote "Common Sense," and running barefoot over those trails …
The winner of this year's Race Director's Prize goes to Todd Esposito. His entry lists him as Henderson, Nevada, but he is currently living in Ukraine. He's run this event before (2009), loved it, and decided to fly in Thursday from Kiev, see some family here, run the event Sunday, and fly back to Ukraine on Monday Sunday afternoon.
If you told me four years ago that someone would fly in from Ukraine to run Paine to Pain, I would have asked what you were smoking. And now that it has happened, I want to know what Todd was smoking.
Our winner gets a rare comp to this race. How rare? I've paid the fee each year, as did my wife when she ran it two years ago. When the RD pays his own way, you know it's gotta be special. All Todd  has to do is pay his own way back from Ukraine. Or Nevada. Or wherever else business sends him next year.
Update: Todd Esposito responds, via email, re-printed with permission:
—————————–
I'm in!!!
You guys are GREAT!!! THANK YOU Eric!!! However, I insist that I still get to make donations to the course!!!
Funny thing. I've ran this race twice. Both times I've seen runners in distress on the back 10km so I gave up my personal goal of running fast to help my fellow sufferers to finish the course (you'll notice I've finished within 1-2 seconds twice of a fellow racer, not by chance). I've never had a chance to run my own race. With the Race Director's Prize below, you guys give me the chance to do it next year. Good karma!!! High 5s all around!!!
Back in Kiev. Finished the race, had a quick sandwich from Fairway (GREAT post race tent), showered and jumped on a plane from JFK to Amsterdam to Kiev Sunday afternoon. NO rest for the wicked!!!
See you guys next year!!! Paine to Pain…to Kiev!!!
THANK YOU again!!!
Todd
Holy smokes, what a day. I know, I know, you don't want to know my opinion of this thing, you want the reviews of others. So, without further ado:
…All in all, a great trail half-marathon put on a few miles north of the NYC. For any New York runner looking outside of the NYRR bubble or just wanting to dabble into some trail running, may I strongly suggest Paine to Pain 2013? (StephenEngland @ RunDiabetes)
The name of this trail half marathon is utterly apropos. (A Fast Paced Life, with a long, detailed race report)
The race was AWESOME! Much thanks to all the volunteers from this P2P first timer. (Karena Marie Tsakiris  via Facebook)
I loved this race, so much fun. I'll be back next year and I'm bringing friends.(Jason Kelly  via Facebook)
Fantastic race! Well organized with a fun vibe and great swag. (Geoffrey Badner @ JGB Coaching)
Congrats Eric Turkewitz and crew for another well orchestrated race. This is no small accomplishment for such a large field of runners.  Perhaps, Eric, someone should put your picture on the side of a bus as a show of awesomeness. Oh wait…never mind
 (Christy Cuomo via Facebook)
A word about the race folks: from the race director and the timing crew, down to the myriad volunteers, and to the New Rochelle pep squad which cheered us on, they were spectacular! You would do well to find a race with half this amount of enthusiasm and support. (Papa Bear's Beyond Central Park, much more at link)
This was my first running of Paine to Pain, and I loved it. The volunteers were great. The course is lovely. Most importantly, the logistics were really runner friendly; from the wave start, the good parking, the port-a-john situation to the track finish, finisher medals and Fairway bagels it all worked. (Jonathan Weinberger, via email used with permission)
…So in the end, was the 4 hour one-way trip to NYC worth it?  Most certainly.  It was a fabulously run event with a great course.  There were no out and back sections or double loops.  The enthusiasm of the volunteers and cheerleaders was just icing on the cake, not to mention the post race food, massages, stadium finish, quickly posted online results and photos…the list goes on and on.  Thanks to everyone involved in making the race a success; I had a great time.  [Two Feet from Anywhere, much more at link]
For a small race this was EXTREMEMLY well run. I had a great time, I grew up near twin lakes but never actually ran those trails, the first few miles through New Rochelle were much more technical then I had expected and the flats on the last few miles were a great way to pick the pace and finish the race running hard. Hoping to be back next year if it fits into my race schedule. (Daniel Lamonaca, via email, used with permission)
Awesome race Eric – that was full contact, violent running at it's best!! I fought the trail twice and went 0-2. I'm not into medals all that much, BUT those are the best medals I've seen…a great race, great volunteers, great finishing area and your enthusiasm/love for the race is very contagious. You have a gem of an area to run which I imagine is very scenic (wouldn't look up too much for fear of hitting that small root/rock perfectly with my left toe causing yet another fall).  (John McCleary via Facebook)
Great race today. Awesome organization, great post race, great shirts and medals. Next year I want # 0! (Tom O'Brien, wearing #1, via Facebook).
P2P #5 was great! Took a tumble in the leatherstocking trail but bounced back up and continued! I'll be back for more next year! (Nina Steinberg, 5-time P2P runner and 4 times on the podium in her age group, via Facebook)
What an awesome race.  I had a great time.  Thanks for putting it together.  It's a wonderful addition to our community.  The weather was perfect and the vibe at the finish could not have been better.  Bravo! (Matt Phillips via email, used by permission)
I did have one fall, stubbed a toe and bled through half the race. It was great! Will see you all next year! (John Mazzei via Facebook, who tried to run the course barefoot before changing his mind and putting on the Vibrams Five Fingers he carried "just in case.")
I saw you running barefoot. Didn't you read his speech ? "These are the trails that try mens soles" (Beverly DeAngelis, via Facebook)
Great race! Thanks to all the volunteers, really appreciated the cheerleaders at the end, helped me finish strong! (Carly Jennifer Rothman via Facebook)
Great race! This was my first half (and first run ever over 7 miles actually) and I enjoyed every step of it. The trail was challenging, dynamic, and beautiful! Thanks for a great day, looking forward to next year. (Geoffrey Matous via Facebook)
I had a blast yesterday. 3rd Half in the last 12 months, but first Trail run. I under estimated how different it would be compared to street running. Thanks for putting together a great event. (Thomas Bickett via Facebook)
Top to bottom, a great race. Maybe most impressive to me is how the race has grown so quickly, yet the growth has been very sensible and very well managed. (Dan Tower, via Facebook)
 I had a great time running Paine to Pain yesterday.  It is a trail half marathon that starts and ends in New Rochelle.  I had heard good things about the race, but this was the first time I ran it.  Apparently, it has grown dramatically in the last few years, but if I had not heard that, I would not have known it. … I'd highly recommend this one. (TakeAHike via Runners World forum)
Amazing event yesterday! From top to bottom, what an incredibly well organized, challenging and enjoyable race. Thanks to all the volunteers and sponsors who were so helpful and friendly and congrats on putting together a great event! Looking forward to next year's. (James Bueno via Facebook)
I'll post more as they come in….