Another successful race done and we are winding down with just one more issue: Race photos!
For the third  year in a row we have Sport-Memories as our official photography team. The team comes armed with hi-res digital cameras, as you would expect from any quality shop, and they pretty much make anything you want.
And yes, a portion of the proceeds will go toward maintenance of the trails.
We had the photographers at the following places, hoping to catch as much of the drama (and facial expressions) as possible: The start line, mile 2-ish, mile 6-ish, the finish line, the pre and post-race gatherings and the awards.
Most photographs are indexed by bib numbers, but there are some exceptions, and these can be found in the "lost and found" category. This includes the issue that some of our elites had names on bibs instead of numbers. Oops. Thankfully, you folks should have an easy time finding your pics —  you are always near the front.
There are also many whose bibs were obscured by hands or clothing that you will find in the lost and found.
Photos can be searched by bib or name here. And they can be perused based on location here. The untagged pics in the lost and found are here.
And finally, you can find a race recap here, runner reviews here,  and the results here.
See you next year, or on the trails…
We'll publish these reviews of the 2013 race as they become available…comments sent via email are used with permission…comments from prior races are here: 2012, 2011, 2010, 2009:
This is a truly FUN race. Eric, its obvious you and your entire team have a passion and vision for what this race should be and it comes through from the waiver to the musket start to the tankard-trophy's to the post-race review. The dedication to lighthearted amusement is refreshing and even more important for a race where no one is going to set a PR. 

 

The other pervasive thought as I was running: This is not a race the NYRR would ever put on – which is what makes it great. The rocks, roots and other technical features that make the race so exciting would scare NYRR's legal team shitless. And honestly if I had any clue what was coming, I would have been too (for totally different reasons – that course takes its pound of flesh). But for someone trapped in the NYC road race monopoly this was incredibly refreshing (or as refreshing as a half marathon can be…). The leaders even got to see some deer. –Matt Collins, 3rd place overall in a dramatic finish, via email.
It was also a pleasure to run Paine to Pain again. It's a great race and that's why I repeated. You can see how comitted you and your team are in the organization. The course is nice, the start not crowded (thanks to the waved start) and the post-race one of the best I've seen.
Paine to Pain is the best race I've run in the US so far (along with Colchester Half Marathon). You get the feeling it's been organized for and by runners.  – Adrià Botofill (Mens' Champion, 2013), via email
My toughest run ever! But I came, I saw, I conquered. – El Tiburon via Facebook
Tough race. Cool medal. — Lou Esposito via Twitter
Of all the half's and full marathons, obstacle mud runs and everything in between, this is one of the most challenging courses, well, outside of the Rockies.
 The rolling hills and variation in terrain keep you focused at every step, there's no room for error.  Hats off to a very well organized event…the staff, cheerleaders, and many Iona college students were on the side of the trails cheering us on.  Well done! — David Chan via email
I'd like to personally thank you for putting on an extraordinary race this past weekend.  There had been so many people saying incredible things about your race, I simply couldn't pass up the opportunity.  To some degree I wanted to break my good friend Matt Walsh's course record and on another level I wanted to nab some cool historically themed running stuff.  I had been on pace to break the course record, but then I took a nasty spill and, as you know, led Adria Botifoll and myself off course.  Perhaps it was the confusion that sets in when you are battered 11 miles into a half-marathon that led me off course, but the area was definitely well marked.

Despite the mishaps I experienced and the soreness and mild bruising I am currently experiencing, I can say, without a doubt, that I had more fun at Paine to Pain than I have had at any other race I have been to.  Everything about the race was incredibly well done.  And I am extremely appreciative that you brought attention to Matt Collins' actions at the race [see race report].

One final note, the tankard is by far the coolest prize I have ever received for a race.– Nick DiBenedetto, 2nd place overall
This was my first race ever and I had a great time! – Perry Burr, via Facebook
Thank you for putting on such a quality race. We enjoyed ourselves tremendously and will make sure to spread the word for next year. Without guys like you,  guys like us would have nowhere to run.– Jim Thompson, whose 13-year-old son Drew came in 24/637 overall.
Still on a high from yesterday's jaunt through the woods.  My first competitive running race was in 1969. I was a 9th grader in the 4X100m relay, taking the tight turns on the old flat, splintery Armory floor.  And of the hundreds of competitions I've been in since then, over the full array of distances and course conditions, yesterday was the most fun I've ever had in a race.  Excellent organization, lovely scenery, lots of support from the spectators, great interaction with the other runners. — Damon Maher, via email
 I finished. I saw Eric afterward. The race, I said, was a ring of hell. Not the innermost, perhaps, but not very far out. — Joe Garland, Run Westchester Blog, Truth in Advertising: Paine to Pain Race Report
"Paine to Pain" trail half-marathon: one wasp sting, fell once, a couple of ankle twists, and nausea throughout…definitely end the race in PAIN. Cant wait to do it next year!! Tough but beautiful trail. — stephtwist6 via Instagram
Another stellar day orchestrated by Eric Turkewitz and the entire P2P crew. Huge thanks to ALL the volunteers and municipalities for the amazing support. By far my favorite race. — Dan Tower, via Facebook
Lots of port-a-potties near the starting line. And some pretty decent swag at the finish. What more could a guy want from his first half marathon? Oh, beautiful scenery and an easy-to-follow trail with, according to my GPS, over 1000 feet total climb. The Paine to Pain Trail Half Marathon had it all, my friend! And I didn't even mention my pre-race massage. Baller! – David Lesser @ Amateur Idiot, Professional Dad (review)
I had a blast and will be in every year now….Favorite part is Iona kids in the woods and cheerleaders and guy on Broadview playing Rocky theme as we started! — Dave Long, first time 1/2 marathoner and 1st time trail runner
WOW! What great stories those were. I had a great time and met some really nice people, from those at Westchester Road Runners to some of my fellow massage therapists at the finish line. Several people asked me why did I come all the way from the DC area for this particular race. Answer: Because it was there. See you next year! — Wil White, via Facebook

It was an amazing trail race that tested me in ways I have not been tested in a very long time! Thanks! – Megan Letts Frund, via Facebook
I decided to walk my pooch in the a.m. near the race start of the"Paine to Pain" Half Marathon, and write a short blog with a few video clips before appointments.. The enthusiasm was so apparent, the excitement, the energy and oh my - how those volunteers worked! — Spectator Gay Rosen, "Paine to Pain" Half Marathon 2013 – What a Marvelous Day!, with some video footage.
Proud to have finished the Paine to Pain Trail Half Marathon on Sunday. The most beautiful and enjoyable trail run EVER. I have two great booboos to show for it. – Kari Kohl, via P2P Facebook page
Feel free to use the comments to add more…
Matt Collins stopped running and stood by the finish line. He waited for Adria Botifoll (1:22:33) to cross and cover himself with glory by taking top honors. Then he waited for Nicholas Dibenedetto (1:22:58) to come in second. Then he stepped across to take third (1:22:59).
Collins, it seems, was trailing Botifoll and Dibenedetto and knew he couldn't catch them. Until they missed some flags and took a wrong turn. He called them back and kept running, all the while knowing that on this particular day he was not the fleetest through the woods. So he waited for them to come in and take what he believed was their rightful place on the podium. No one would have thought anything less of him had he taken gold, but that wasn't what his heart told him. (Dibenedetto describes the incident on the race reviews page.)
Botifoll, who took 4th place overall last year and first in his age group, looks reluctant to take the honor as he walks across the line, a tribute to his own sportsmanship. In the final photograph to the right, I see two people reluctant to win. Could honor and glory be any better for a footrace?
Our winner took home a prize in addition to the engraved tankard and swag: All of our champions come back as my guest for as long as I remain Race Director. And Collins, for his uncompromising good sportsmanship, is also invited back as my guest for as long as I remain RD.
But don't think for a minute that these were the only three to cover themselves in glory.
Deanna Culbreath (1:35:35) defended her champion's crown by winning for the second year in a row. That makes her the first runner, male or female, to repeat. She reigns as queen of the race. Right behind her was our 2011 champ, Caroline Renkin (1:35:51) with Roos Karssemeijer (1:37:42) taking third.
There was much more glory to go around for the 638 finishers on this overly humid day that sapped the strength of so many.
There was Gerry Sullivan (champ, '08), Matt "Wrong Way" Patrick (2nd in '09) and Jason Kelly (1:34 in '12) who each ran a warm up lap of the course before the race, leaving with headlamps before sunrise. Sullivan even took 3rd in his age group, which was unsurprising since he did that warm-up lap trick in 2011 and took 2nd overall.
And then there was the youth on display: Drew Thompson of Trumbull, CT, at age 13 scampered the 13.1 rocky and rooty miles to a 1:35:45 to finish 23rd overall in the men's division. Jacob Gruza of New Rochelle, age 14, came home in 1:54:01, with 15-year-old schoolmate Jacob Shteingart bringing it to the finish in 2:04. And there was Sho Scott, running with his dad, becoming the youngest athlete ever to finish Paine to Pain, at a mere 12 years of age.
Glory all around, but it wasn't just for the elites and the kids.
Dozens and dozens of runners told us on their entry blanks that this was the first time they were attempting a half marathon. Or their first trail race. Or their first race of any kind. Each of them covered in glory as they sprinted or struggled or suffered to get back to New Rochelle and that finish line banner. So many others pushed themselves to improve personal goals of a wide-ranging nature, or to raise money for charities.
And we had, for the first time, runners in costume, with Nina Steinberg and Karen Murray, both P2P volunteers, running in Native American garb (or a close facsimile thereof).Why did they do that? Because, as Cyndi Lauper famously sang, sometimes girls just want to have fun.
And the volunteers, all 200+ of them, helping to organize, get cars to parking lots, flagging trails, staking out intersections, monitoring runners, providing water, watching in the woods, hauling supplies, registering runners, setting up, breaking down, trying to spray a wasps' nest mid-race, assisting sponsors, cleaning up, maintaining the website, managing registration and waves —  all sacrificing for the sheer joy of putting on a community event as they suffer through countless emails.
But now I must choose a Race Director's Prize. These are the rules: I make them up as I go along. Just as I did for Collins and the sportsmanship award that I gave him on the spot.
The RD Prize was created this way on a whim when Jillian Perrius turned a cartwheel down the home stretch in 2010 and was awarded a free ticket to 2011. In 2011 Kristin Iversen Koch flashed me a big smile over bloody knees when I saw her in the finish area, and she got a free ticket to 2012. In 2012, it went to Todd Esposito who flew in from Ukraine for this race.
And this year? It goes to Erica Weisberg, running out of wave 4, who added at least 15 minutes to her time when she stopped to assist an injured runner. (The injured runner will be fine, and has already told me she wants to come back next year to finish her race.)
Erica sacrificed her own race for another in need. She comes back next year, therefore, as our guest. When I told her that by phone, she thought it was silly, as she was just doing what came naturally to her.
Glory, indeed.
The race is this Sunday!  (Woo hoo!)
The weather forecasters are calling for clear skies for several days leading up to the race, with unseasonably warm temps, but what the hell do they know? We still might get cold and rain and mud and wouldn't that be fun?
With a modicum of good luck, this should answer all your questions, though some of you will refuse to read to the bottom and send us questions anyway:
1.      Start Time: The first wave starts with a gunshot at 9 am on October 6th. If you don't pick up your packet beforehand, please leave ample time before the race for parking, packet pick up, port-o-potties, bag check and schmoozing. We don't really care if you schmooze, we just want you to get there early and not walk up at the last second and demand attention.
2.      Wave Start/Teams: Four waves, with five minutes between each, and an estimated 150-200 runners per wave. While you can jump back a wave to start with a friend, you cannot jump forward! The race is electronically timed and we know from your chip where you're supposed to start. Your bib numbers and wave assignments are already on the website. Wave assignments are here.
Wave numbers have changed from the initial posting for some people running in teams as we have to have all teammates in the same wave to score it properly.  So please check again if you're running on a team.  If you registered on a team and don't see a team name listed for you, it's because you didn't have the minimum 4 people per team.
For an explanation of how (and why) we set up the waves click this link.  For an explanation of team scoring, click this link.  By the way, team trophies should soar in value as this is the one and only time we're doing it.
3.      Number Pick-up: We strongly encourage runners to pick up race numbers and shirts prior to race day at Westchester Road Runner at 179 E. Post Road in White Plains:
Friday: 5-8 pm
Saturday: 10 am-4 pm
Those that pick up their packets will receive a free copy of Trail Runner Magazine as long as our big box of 200 extra copies holds out. We also have a bunch of Nathan Tident bottles to give away.
In addition, Westchester Road Runners is offering 20% off shoes, clothes, accessories and nutrition products at the time you pick up your numbers. (No extra discount on already on sale items.)
The store will also recycle old running shoes to charity, so bring in those shoes laying in the back of your closet for the last couple of years.
Your bib numbers are already on the website. Please look up your bib number and remember it so that we can quickly access your bib.
You must pick up your own number and nobody else's. The only exception is picking up for someone with your same last name or address. Please do not ask for additional exceptions.
4.      Number transfers are not permitted. Veteran P2Pers will remember the warning that if you transfer or sell a race bib, a kitten will die. Please remember that this is a fund-raiser to improve the trails you are running on. This is what we have done for the trails and what we hope to do in the future.  If you were to transfer a number you would foul up the results, and could deprive another person of an award.  This is the reason for the no transfer (and no refund) policy.
5.       Tech shirts were guaranteed to those who registered by September 8th. If you don't get a shirt at check-in, you can pick one up after the race on a first come, first serve basis (depending on the number of no-shows). Our shirt policy can be found at this link.
6.      Late Registration: If you have a friend that still hasn't registered, well, wasn't that a bit pathetic waiting to see what the weather will bring?
But if they come to number pick-up on Friday or Saturday, or to the registration area between 7-8:30 am race day, we'll try to squeeze them in if we still have openings. But we will not oversell the race and swamp the trails with too many runners. Please check the website for updates if you insisted on waiting until the last minute. Shirts are not guaranteed to late registrants and are distributed to late registrants after the race on a first come, first serve basis.
7.      Parking is available in two parking lots and on the street. The lot in front of the High School will fill up early. The lot behind the High School on Clove Road is quite large, and has a walkway bringing you past the front of the school toward the start. Don't even think about parking on Broadview, as that is the racecourse. Click here for a printable map of the parking areas, which you can click again to enlarge. Please consider carpooling to alleviate congestion.
8.      Public transportation from NYC: Metro North rains are running to New Rochelle with limited service. The problems last week with a busted power supply will not affect us because they only run trains once an hour on Sunday anyway.
You must check the Metro North website to get the latest information on what time they will run the trains this Sunday (New Haven line) out of Grand Central. This past weekend they ran it at 7:34. The usual one is at 7:37. Check the website on Friday.
Assuming they run the train at the same time, you will arrive 5 -10 minutes after 8. A taxi from the station should cost about $7. We expect many Manhattan/Brooklyn runners, so keep your eyes open to share a taxi with other runners. There is more at this link, including taxi numbers.
Return trains to Grand Central are expected to run once an hour.
Or use our Facebook page to see if you can hook up with another runner for a ride. Maybe you'll get lucky.
9.      Baggage Drop is available at the start. You can check one bag, which will be brought to the finish line. Your bib will have a numbered pull tag that can be pinned to your bag. Please don't leave valuables in the bags, as we are not responsible for them.
10.      Course Markings: We expect to lay down about 500 bright yellow flags with our Colonial Runner logo, placed at trail intersections and occasional intervals. Some people will ignore the flags and run off course anyway.
11.      Toilets: Porto-potties at the start (get there early!), the 7.5-mile mark (Saxon Woods golf course) and the High School locker room at the finish.
12.      Water/Medical: Water and medical attention will be available at only three spots during the race, in addition to the start and finish. These aid stations are at miles 3.8-ish, 7.5-ish and 10.8-ish. If you want more water due to expected warm weather, then carry it. If you want a gel, grab one from REI at the start, and drop that wrapper at one of the three aid stations.
13.      Mid-Race Drop-Out: If you get injured, or are too exhausted to finish, you should check in with a volunteer at an aid station. If you can't make it to the aid station, tell a volunteer on the course. If you tell the police you are injured they will transport you to the emergency room, not the finish line.
14.      The course closes: A sweeper will discharge police and volunteers, starting in Wave 4 and finishing in three hours. Please stay in front of the sweeper! We estimate that middle-of-the-pack finishing times will be your regular 1/2 marathon pace plus an extra 15 minutes to account for the rough terrain.  If you are slower than the sweeper you are on your own, but we will leave the flags in place so you'll only be lonely, not lost.
15.    Kid Races: We will have kid races again. Young teens will run approximately one mile on a course that takes them on a dirt trail around the twin lakes in front of the high school (with rocks, roots and uneven ground, suitable for tripping and falling). They will start around 9:20, after the 4th wave sets off. Younger kids will run on the football field and track afterward. Listen for details on race morning.
16.      Post-Race: Robek's smoothies are back! And VitaCoco coconut water, and bottled water from DeCicco. Bagels and fruit from Stop & Shop. Surprises from New Rochelle Chevrolet. Nutrition bars from Amrita. We expect to start an awards ceremony at 11:40-ish.
There will also be a medical tent staffed by Sound Shore Medical Center and we expect several massage therapists to assist with post-race stretching, organized by Tony's Kneaded Touch in Norwalk, CT.
17.      Post-Race Showers! We've once again arranged for the High School locker room to be opened so you can shower and change. But if your shoes are muddy, please remove them before entering the building. We'd like to continue using the facility in the years to come, and trashing it will be, shall we say, counterproductive.
18.    No Dogs. We have dogs. We like their happy, wagging tails and like scratching their bellies. Sadly, we don't get to make all the rules for the school grounds. That means Tucker, Princess and Snoopy have to stay home.
19.    Volunteers: This event is put on by NewRo Runners. Our entire race committee, race director included, is volunteer. We expect 200+ volunteers on race day. Please be nice to them, they are working hard. Kissing volunteers is permitted, except for the cheerleaders; Kissees must be 18 or older.
Feedback: We started with 50 people in 2008 and had 700 finish last year. We have quickly become one of the largest trail races in the nation, without ever having been reviewed by any running magazine. The vast majority of our runners learned of the race by word of mouth. We encourage feedback regarding the event to know what works and what doesn't as we continue to grow and continue to rely on word of mouth as our main means of marketing.
Sponsors: This race would not be possible without our sponsors. Our gold and silver sponsors include:
New Rochelle Chevrolet
Westchester Road Runner (White Plains)
Robeks (New Rochelle)
Vita Coco
Montefiore Medical Center
Stop & Shop
DeCicco
Amrita
REI (Yonkers)
Tony's Kneaded Touch
.comRecruiting
The Turkewitz Law Firm (NYC)
Breaking The Tape Productions (Mamaroneck)
Eric Turkewitz
Race Director
Paine to Pain Trail Half Marathon
Westchester County, NY
PainetoPain.com
Daytime phone: 212-983-5900


Real Job:
The Turkewitz Law Firm
228 East 45th Street – 17th Floor
New York, NY 10017
212-983-5900
www.TurkewitzLaw.com


With Labor Day now behind us, and the Paine to Pain Trail Half Marathon coming up fast on October 6th, we wanted to update you on six items:
1.    Preview Run – Come join NewRo Runners for a course check on September 22nd. You don't have to be signed up for the race to participate. No fees, self-supported, and running guides will lead various pace groups. In order to accommodate those that want to run a shorter loop, the race will not start at the P2P start line. Details are here.
2.    Ultra Runners – Interested in running 26.2 on race day? If you'd like to do a warm up lap before the race, please shoot us an email from our contacts page or leave a comment here.
3.    Kid Races – Our very own Eric Gelber will once again organize the kid races. If you don't know Gelber, he's a veteran ultra-marathoner who will attempt to run 200 miles in Central Park in 48 hours to raise money for the Multiple Myeloma Research Foundation on September 20-22. If you want to run with him, see the details at the link. He promised us he'll be fully recovered by race day for the kids. Kid race details on the P2P web site.
4.    Teams - As team registrations come in to P2P Global HQ, we want to remind you that team shirts should have at least a plausible PG explanation. If you've signed up for a team and don't have the minimum 4 people signed up yet, look out for an email from Matt Lewis alerting you. Team Details.
5.    Tech Shirts - Guaranteed if you sign up by September 8th.  After that it's first come, first served at the finish line to grab the shirts of the no-show registrants.  Please note that this year we're offering men's and women's specific sizing, so choose accordingly if you haven't registered yet.
6.    Waves – We once again anticipate four waves of runners, so that the trail doesn't get bottle-necked. The race will once again be electronically timed with bib chips.
And our thanks again to our gold level sponsors:
NewRo Runners, the group that organizes the Paine to Pain Trail Half Marathon, will host a preview run of the course on September 22nd at 8 am. Please arrive 10-15 minutes early so that we can start promptly.
All runners are invited to join us for this trail run, whether you are signed up for the October 6th race or not, and whether you want to run the whole loop or just a section (see below).
The preview is not a race, but simply a guided running tour of the P2P course, hosted by NewRo Runners, who will do this run as one of our regular weekend group runs.
We will have three paced groups – which we coyly designate as fast, medium and slow, because tall, grande and venti didn't seem right.  The groupings will generally (and very loosely) be:
Fastest – training for 3:20 marathon or faster (or 1:30 ½-marathon)
Medium – training for 3:20 – 4:00 marathon (or 1:30 – 2:00  ½-marathon)
Slower – training for 4-5:00 hour marathon (All runners should be capable of running a 2:30 half marathon on the street – please, no walkers.)
There are no fees, no services, and you don't have to be a member of NewRo Runners to join us. Just send me an email or drop a note in the comments, or let us know on our Facebook page, so that I have a sense of how big our crowd will be, and let me know which group you think you might run with. You can always change groups on the spot, or mid-run if you don't like the lime green shorts of the guy in front of you.
You can also run a shorter distance if you choose.
Important!!  We do not meet at the starting line for P2P! We start, instead, at the trailhead for the Leatherstocking Trail. This is at the corner of Pinebrook Boulevard and Hillside Crescent in New Rochelle. (See map) There is parking available on Hillside Crescent.
There is one water stop along the way, at the Saxon Woods Golf Club, which has bathrooms as well, and is at the 6.5-mile mark.
Your options are:
5.6 miles — Out and back on the Leatherstocking trail, which is marked. (Also the most difficult terrain of the race.)
9-10 miles — Stay with the group until we head down the Hutchinson River Trail (after passing the water stop) and then bail out when we cross Pinebrook Boulevard.  This is the same street we started on, but two miles away. Then run two miles on Pinebrook back to the start. There are no turns to make after leaving the group.
13+  —The full monty. As an extra bonus, instead of running the Broadview hill at the start of the race, you get to run it at the end when you are tired.
Please let me know if you will be able to join us. You can respond via Twitter (@PaineToPain), on Facebook (Paine to Pain has its own page), the comments here, or via email.
Two days before the Boston Marathon I drafted a letter to you announcing that registration had opened, to be sent today. It was consistent with the general tenor of my emails, light and funny, or at least an attempt at such.
I've now placed that letter in the finish line puke bucket. It no longer rings funny to my ears after Boston.
I've seen more than a few messages, as you have also, that the best thing to do for those who've been killed or injured is to first honor them in a manner you deem fit, and then continue running and living lives as appropriate to those that live in a free society.
None of  us knows what brews within the psychotic mind(s) of those that kill and maim innocents. But I do make the assumption that such people would probably be most happy if we cowered in fear.
I was never good at cowering. In 2001 I was one of 25,000 runners that ran New York while the fires of the World Trade Center were still burning. And the streets of the city that year were as crowded with spectators as I've ever seen — remarkable given the daily warnings of new harms to come. It was a dramatic rebuke to fear. Despite having bulls eyes on our shirts, runners and spectators alike, we felt it was the right thing to do and the right message to send to the world.
Paine to Pain is a chance to let your inner child run wild in the woods; it's a celebration of life, as most such events are. Starting at the Thomas Paine Cottage, it's also a celebration of the Revolution that brought us freedom 237 years ago. Embrace this race and others, both large and small, local and national, for multitudes of reasons.
We hope you will join us on October 6th, as we expect another record-breaking crowd. Registration is now open, and you can sign up here, with appropriate discounts for those that register early.
If you are a member of NewRo Runners, you can use the discount code that we sent you earlier today. Veterans and active military, please type in "VET". Some things in life, I'm pleased to say, still work well on the honor system.
In addition to raising money for the trails, we are also pleased to associate ourselves this year withThe Hole in the Wall Gang Camp, created by Paul Newman, so that children coping with serious illnesses could have a special hideout where they could simply be kids. In the words of one young camper, "I love it here. Sometimes you think being so sick gives you limits, but the Camp helps you try anything."
Runners receive complimentary entry when they raise $250 or more for the Camp. To learn more about how you can Run Inspired with Team Hole in the Wall, contact info [at] teamholeinthewall [dot] org.
Finally, this race is not possible without sponsors. Our Gold level sponsors thus far are:
Eric Turkewitz
Race Director, Paine to Pain Trail Half Marathon
Race Director, NewRo Runners
Registration for the 6th annual running of the Paine to Pain Trail Half Marathon opens at 8 AM on Earth Day, Monday April 22!
The race starts with a gun shot at 9 AM on Sunday October 6th, at the Thomas Paine Cottage at the corner of North Ave. and Broadview Ave. in New Rochelle. Registration will be available with our new timing company and registrar, NYCRUNS.com.
Funds are being raised for trail maintenance and improvements. Last year we raised over $15,000 for this purpose, inclusive of net proceeds from the race and voluntary (tax-deductible) donations.
In 2008, 50 local runners showed up on short notice to dedicate our new trail system. In a very short time we've become one of the most popular trail races in the nation as we expect 900-1,000 athletes this year. Why? Because it's a great racetrack, that's why.
Early registration is $50, which now includes the online registration fee. After June 1st it goes to $55. Want to wait until September 1st? Then the fee is $60. Want to wait until you can check the weather forecast because you're not as tough as you pretend to be? Then you pay the top rate (if space is still available) of $65.
But don't worry, it all goes to a good cause. And your humble organizers still do this on a 100% volunteer basis.
There is a $10 discount for paid NewRo Runners members and for active military or veterans (thank you for your service), good before September 1st.
New this year: Teams! If you want to run with a team, see our team page. And remember that, when choosing team names and shirts, there will be kids in the area, if you catch our drift. You should have a PG explanation ready to go.
Westchester County and the local municipalities maintain the beautiful Colonial Greenway trail that hosts Paine to Pain, but due to shortages of both cash and manpower, we are helping out. You can donate on NYCRUNS.com when you register or on our donation page. Donations are tax-deductible and will go into a dedicated trail maintenance account. Yes, we know this is redundant of the third paragraph, but we're trying to make a point.
To see what improvements have taken place in the past, and what we hope to do in the future, please see: Trail Improvements, Past and Future on the Paine to Pain website. If you prefer to donate by check, please make it payable to NewRo Runners and mail it to: 
Matt Lewis, c/o Colonial Greenway Trail Donations, 70 Center Av, Morristown, NJ 07960
Age group awards will be based on chip timing. Overall 1-2-3 will be based on first across the finish line.
Of course, a race this size doesn't run itself. With the potential for over 900 runners this year (and more waves than last year), we need 200+ volunteers. If you (or a friend, spouse, kid, sibling, neighbor or other fun-loving sort) are interested in helping out, please email Greg Stern.
If you or your company would like to be a race sponsor, please let me know as soon as you can.
Think dirt.
Sponsors: This race would not be possible without our sponsors.
Gold:
Fairway Market (Pelham Manor)
Westchester Road Runner (White Plains)
Robeks (New Rochelle)
Vita Coco
Sound Shore Medical Center
The Turkewitz Law Firm (NYC)
Breaking The Tape Productions (Mamaroneck)
In cooperation with:
Westchester County Parks
City of New Rochelle
Town of Mamaroneck
Village of Scarsdale
Eric Turkewitz
Race Director
Paine to Pain Trail Half Marathon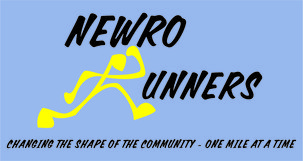 In 2013 we introduce a team event, allowing groups of friends to compete against others.
If you run for a team, you are not also eligible for overall or age group awards. Sorry front-running speedsters, no double dipping on prizes.
We will have six divisions:
Mens – open and masters (all are over 40)
Womens – open and masters
Co-ed open and masters
We will take the fastest four finishers for each team and add their times up; lowest time wins. For co-ed teams we will take the fastest two men and the fastest two women.  You can have a maximum of six people on the team.
Awards will go to the winner of each division.
If you want to run with a team, please designate which one at sign-up and make sure you get the spelling exactly right so that the computer matches you up with your team!
You can not sign up for a team after online registration closes.
Finally, given that there will be children at the finish, each team name/shirt should have at least a plausible PG explanation.
These are the course records, and some data on how fast this event has grown:
| | | | |
| --- | --- | --- | --- |
| Year | Started | Finished | Course Conditions |
| 2008 | 50 | 50 | cool, cloudy, mud (prior rain) |
| 2009 | 192 | 191 | cool, cloudy, mud (prior rain) |
| 2010 | 304 (sold out) | 300 | Cloudy, 50s, some mud |
| 2011 | 480 | 475 | 50s, blue skies, copious mud |
| 2012 | 704 | 694 | 50s, overcast at start, dry |
Electronic timing started in 2011, so that both gun/net time are reflected thereafter.
Yearly awards are based on net time except for overall 1-2-3
Course Record (year)
M/F
Age
City, State/Country
Net Time
Gun Time
Pace
Matt Walsh (2011)
M
26
Wantagh, NY
1:21:35
1:21:35
6:14
Deanna Culbreath (2012)
F
32
New York, NY
1:31:39
1:31:42
6:57
29 and Under
Matt Walsh (2011)
M
26
Wantagh, NY
1:21:35
1:21:35
6:14
Caroline Mullen (2012)
F
27
New York, NY
1:33:52
1:33:54
7:07
30-39
Gerry Sullivan (2010)
M
35
White Plains, NY
1:23:44
6:23
Deanna Culbreath (2012)
F
32
Haverstraw, NY
1:31:39
1:31:42
6:57
40-49
Luis Francisco (2013)
M
42
Mahopac, NY
1:26:34
1:26:39
6:36
Carol Guzinski (2010)
F
43
Garnerville, NY
1:40:23
7:40
50-59
Jim Sonneborn (2010)
M
50
Morristown, NJ
1:31:13
6:57
Deirdre Hopkins (2012)
F
50
Greenwich, CT
1:54:18
1:54:22
8:40
60+
John Carlson (2013)
M
68
Copake, NY
1:47:26
1:47:32
8:12
Kathy Christoph (2012)
F
61
Englewood, NJ
2:11:14
2:11:19
9:57